If any of theses scenarios is true for your PC or laptop, you probably have a virus...

Problems with Internet Explorer, Firefox, or other browsers. Example: It takes a long time to open or close your browser.
Websites you didn't visit suddenly appear or your normal home page was changed.

False antivirus software appears due to phishing site prompting phoney virus removal.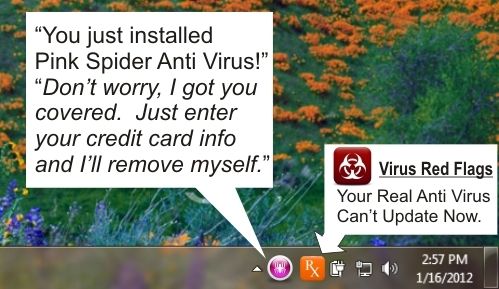 OutlookTM, Outlook ExpressTM or other Mail software responds slower than normal.
"Delayed Write Failed" messages appear when you remove your thumb drive or external hard drive, even when it is not in use.
Windows "Scan and Fix" prompts appear when removable media is plugged in. While this may not always indicate a virus, it can be a red flag if it accompanies the "Delayed Write Failed" message.

External or internal drives can no longer be accessed.

Locked and strangely labeled folders appear that can't be deleted on your PC.
Friends or family complain of spam coming from your email account. (SEVERE)

Unknown charges appear on your credit card statements. (SEVERE)

Unfortunately, In some of the worst cases, there may be no noticeable difference to your system and you still might be infected with a virus. If you are at all suspicious, even If you are unsure, call SPCS for a
FREE
diagnosis. We will promptly let you know if your computer and personal information is safe before things get worse.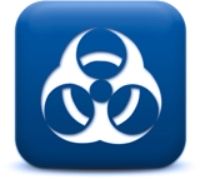 Question: How Do I Know If I Am Up To Date With My Software?
Besides your antivirus software and Windows itself, Here is a list of some of the most frequently updated software packages that require regular updates to remain secure and simple instructions to check them.
OR...
You can kill all your updates with one stone!
Use Ninite
TM
To simplify maintaining these updates, you can download the current version of whatever software you chose by checking the associated check box and downloading the installer for it at
Ninite.com
. It is a very clean and simple interface which makes doing 3rd party software updates a one-step process by simply visiting the site and downloading the ninite installer. As a bonus, you don't get any of the garbage usually included with the software by default if you don't uncheck a tiny box when you download it from their respective websites.