Hourly Rates:


Please Call for Hourly Rates
Trip Charges for Housecall or Business Visit:

Eau Claire or Altoona: $15

Chippewa Falls, WI: $25

Menomonie, WI: $50
(Please call for any other trip charges)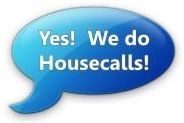 We do house calls, so you can leave your PC at home, because we'll come to you!
Or come to our office located in historic
Banbury Place
in Downtown Eau Claire, Wisconsin.
Click
HERE
to get directions to our office.
Professional PC Security Audit check to flag any viruses, potentially missed updates, or security holes.*

All security updates including Microsoft™, Java™, Apple™, Adobe™, etc. will be force installed.
Smart System Cleanup performed and Windows Registry errors fixed.
PC is optimized and then defragmented to speed up hard drive access.
*NOTE: If a virus is found during this service, you will be notified immediately, and the $39 for this service will be waived if you chose to proceed with the Virus Removal Package instead.

Our Price: $39.00
A 100% satisfaction guaranteed removal of all viruses on the infected PC. SPCS has a 100% success rate for this service so we proudly stand behind this guarantee.
Windows reinstallation is included with this service. If a virus is so severe that a Windows reinstallation is required, SPCS will never charge the customer more to do the job right! While not all viruses may require a complete Windows rebuild, it is our preferred method for not only removing the virus, but also for undoing unseen damage the virus may have caused. A complete rebuild may be opted out of if the customer requests or if the virus is easily removed and did no damage to Windows security.

In the case of a Windows reinstallation, all user data and software is disinfected by our powerful AV PC and migrated back to the computer to it's original location so you can easily find everything exactly where it was. User data will be migrated at no additional cost*
All security updates including Microsoft™, Java™, Apple™, Adobe™, etc. will be force installed, to keep viruses off in the future.
Microsoft Office and all related service packs and security updates will be reinstalled at no additional charge.
Local email and settings will also be migrated at no additional charge.
Smart System Cleanup performed and Windows Registry errors fixed.
Dust and debris is vacuumed and blasted free from case fans, CPU fans and the interior of your PC or Laptop.
By default, SPCS installs free Microsoft Security Essentials and\or Malwarebytes free on the PC. However, other Antivirus software choices for any budget will be made available to the customer upon completion of this service.
Backup options and customer antivirus eduction is also included. We'll help you take proactive steps to assure virus infection will not ruin your computer in the future!

*NOTE: There is no additional data migration cost unless its total size exceeds 200 GB. There will be an additional charge of $20 per each additional 100 GB beyond 200 GB. Average computer users have less then 200 GB of data, so additional charges in most cases should not be a factor.
Our Price: $89.00**

**This exceptional service value will not be beat! If you can find a better advertised price for the same exact service, SPCS will undercut their advertised price by $5.

The HIGHEST level of wireless security that can be implemented by your router and devices will be activated to protect your family from security threats or nosy neighbors who want free Internet access. Whenever possible MAC authentication is also enabled.
Besides the router itself, 2 Wireless devices will be configured and connected. This might includes game consoles, cell phones, PCs, Laptops or other wireless devices.*
No Trip Charge for Altoona and Eau Claire Residents. Trip charges for Chippewa Falls is $10 and Menomonie, WI is $20. Call for other city trip charges.

*NOTE: Add $20 for each additional device beyond the first two that are connected.

We will tell you what problem is affecting your PC or laptop for FREE! Whether its hardware or software related, we can help you find the problem and provide the most sensible solution! Just call or stop in and we'll be glad to help!
ALL PC models will be supported along with most software packages. While no one can be an expert on all software, we'll take a stab at even unfamiliar software issues if you bring it in for the free diagnosis.

Our Price: FREE*
*Free for in-store diagnosis only. Call for in-home diagnosis pricing.
If you have any questions or concerns about any of our services don't hesitate to call or email for clarification.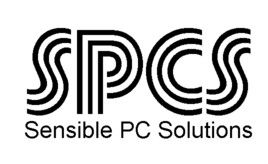 Phone: 715-492-1372
email:
joe@spcs.co